Portage Lakes Purple Martins Presents Buckeye Martinfest 2021!
We are VERY GLAD and happy to announce the return of Buckeye Martinfest this year! This FREE ADMISSION event is fun for all ages. Bring the family and tell your friends!
Our birds are busy preparing a great show for you! There are currently close to 200 eggs in the nests. We'll have eggs and babies for viewing right in their nest, and you can feed the adults, too!
Come experience the nature of our beautiful North Reservoir in the Portage Lakes. We're BIG on wildlife!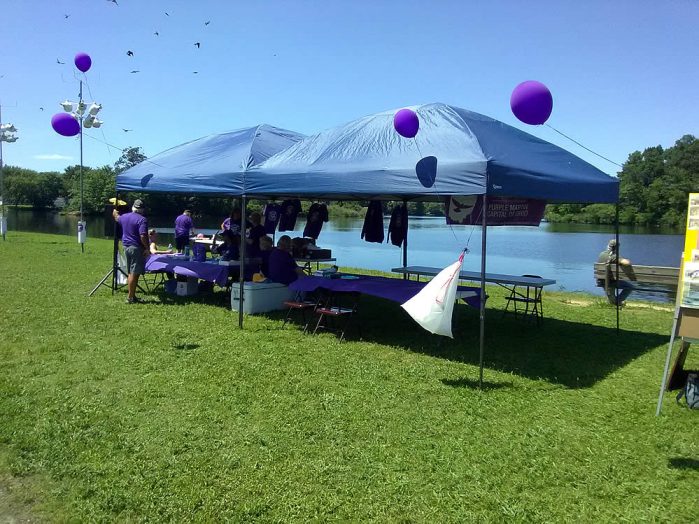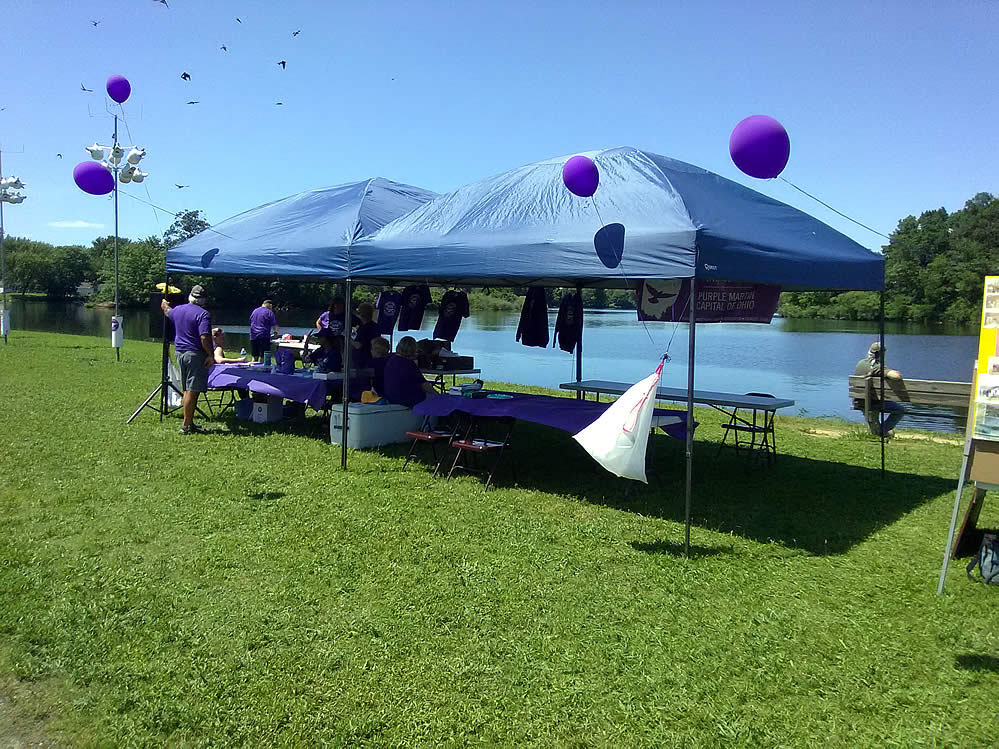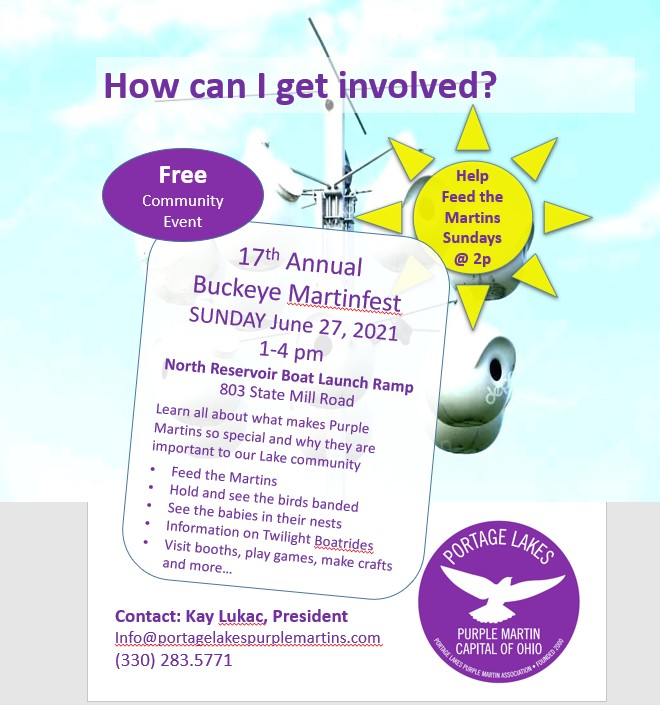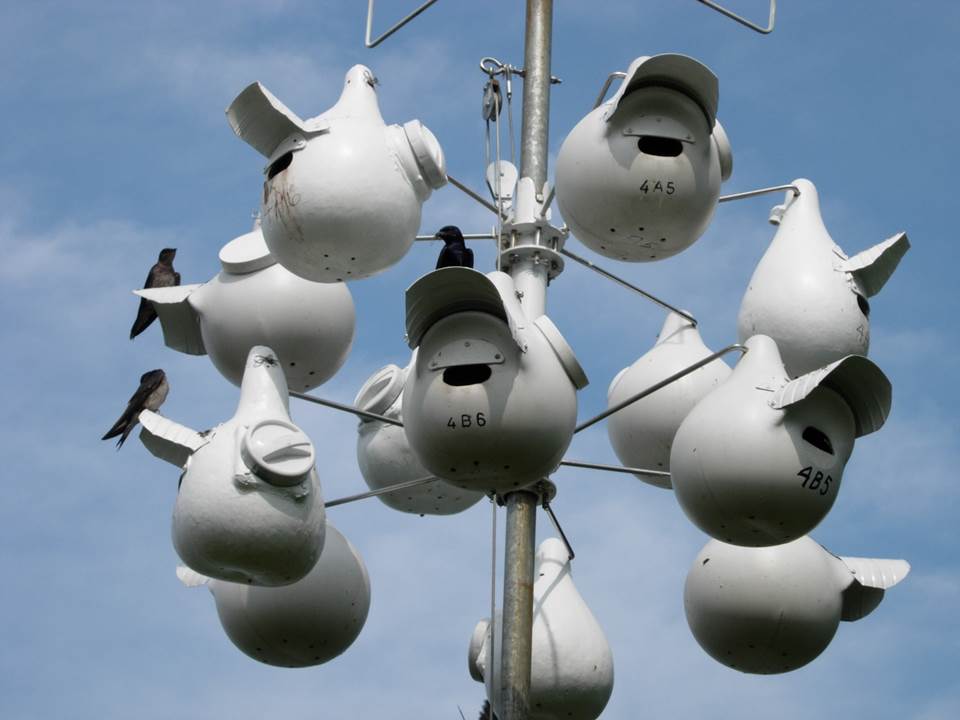 PLPMA ADOPT A NEST FUNDRAISER!
May 1 - 31 (Just extended through 6/15!)
$50 per Nest
Our Purple Martins want to be adopted by YOU!
We'll randomly assign you a specific nest at our State Mill Park site.
You can win FUN prizes for things like First Nest With an Egg, Most Eggs in a Nest & more.
Come check your nest and feed the birds every Sunday at 2:00 pm. 
CLICK THE LINK BELOW TO ADOPT YOUR NEST TODAY!
DATE EXTENDED TO JUNE 15TH!
Welcome to the Portage Lakes Purple Martin Association!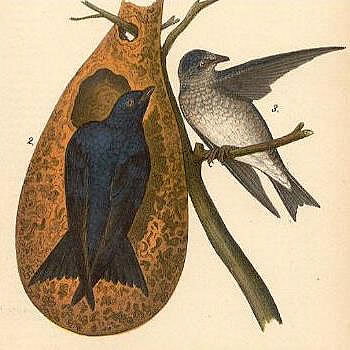 The Portage Lakes Purple Martin Association is an organization dedicated to helping the Purple Martins feed, breed, and interact with the environment to the best of their bird ability. We're happy to have them in Portage Lakes,  Ohio and do our best to make them feel welcome.
Many groups help us in our objectives. We have a large number of gourd homes maintained by our members.
With assistance from community groups, we: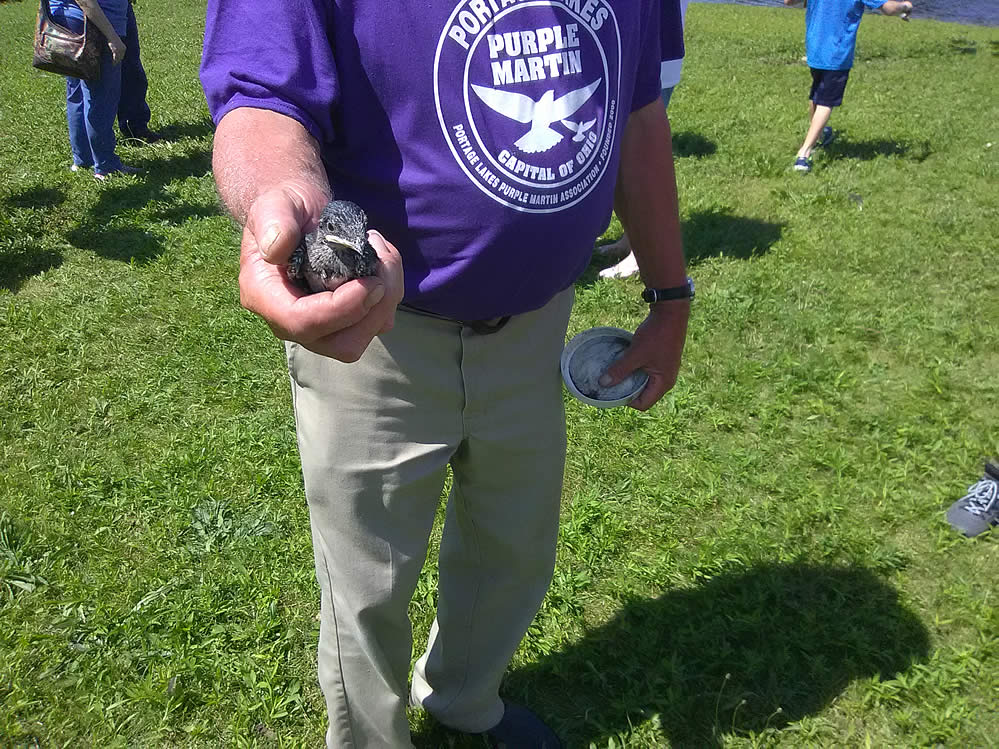 feed the birds when the weather is inclement and they're unable to fend for themselves
we band them when appropriate
we have a number of activities and lectures throughout the year.
Benefits for members include opportunities to help us educate the public about the Purple Martins of the Portage Lakes, what they do for us and how we encourage public enjoyment of these beautiful birds.
Portage Lakes Purple Martin Association Meeting
Tuesday, July 13th @ 6:30 pm
*Optional Dinner at 5:00 pm*
Lala's Casual Dining
4315 Manchester Rd.
New Franklin, OH  44319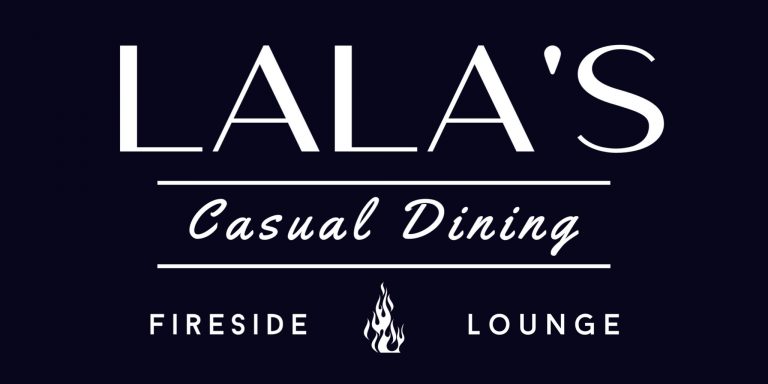 Shop at AmazonSmile and Support the Portage Lakes Purple Martins!
Did you know? When you shop at Amazon Smile you can sign up to have a percentage of your purchase donated to the Portage Lakes Purple Martin Association. Click the link and start shopping!
How To Feed Purple Martins