Welcome to the Portage Lakes Purple Martin Association!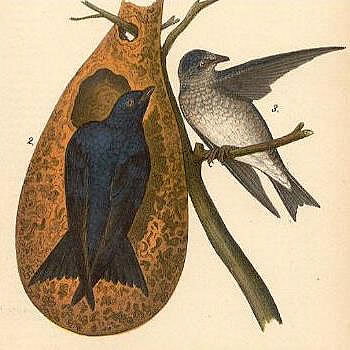 The Portage Lakes Purple Martin Association is an organization dedicated to helping the Purple Martins feed, breed, and interact with the environment to the best of their bird ability. We're happy to have them in Portage Lakes,  Ohio and do our best to make them feel welcome.
Many groups help us in our objectives. We have a large number of gourd homes maintained by our members.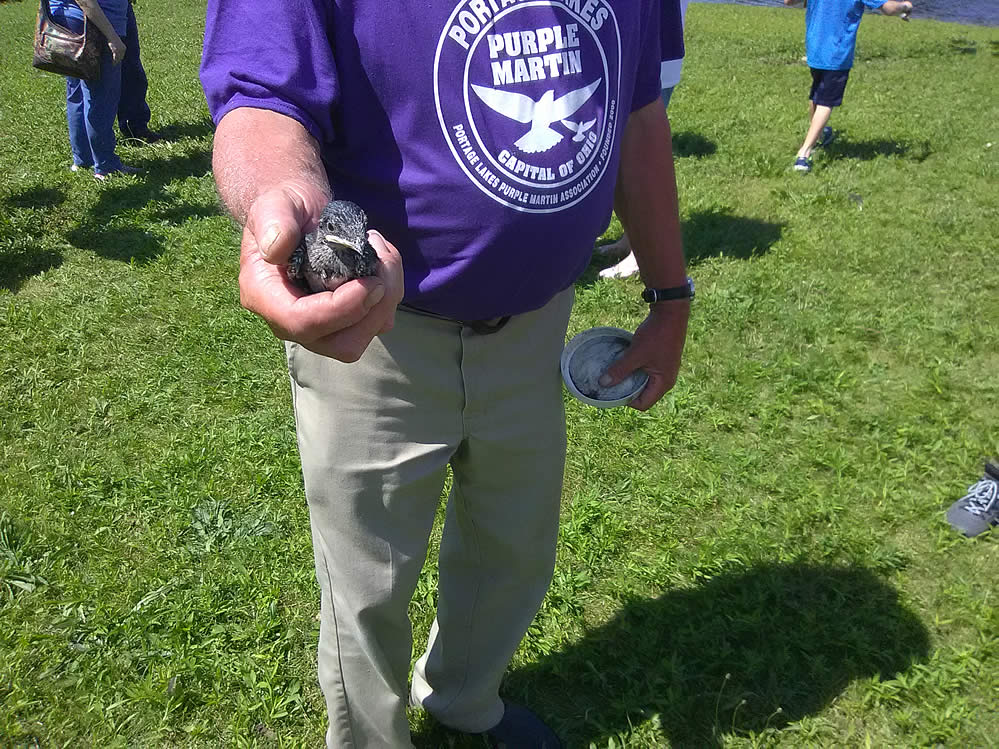 feed the birds when the weather is inclement and they're unable to fend for themselves
we band them when appropriate
we have a number of activities and lectures throughout the year.
Benefits for members include opportunities to help us educate the public about the Purple Martins of the Portage Lakes, what they do for us and how we encourage public enjoyment of these beautiful birds.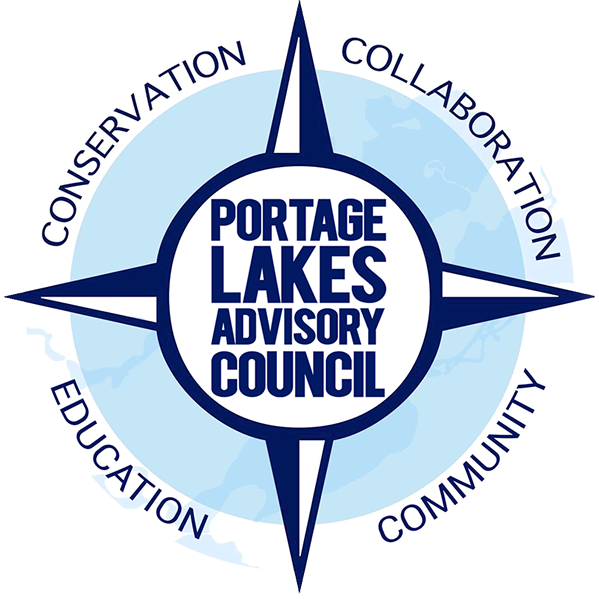 A very special THANK YOU to the Portage Lakes Advisory Council (PLAC) for their generous contribution to Portage Lakes Purple Martins
Association recently. Their contribution will assist in our providing educational opportunities to schools, organizations and the general public.  We sincerely appreciate their support!
Twilight Boat Ride Purple Martin Migration Tour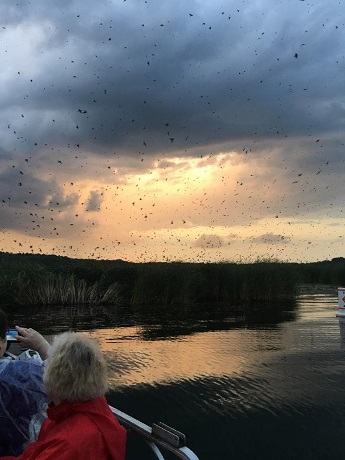 Every year from August through mid-September tens of thousands of Purple Martins flock to our very own Nimisila Reservoir in Green Ohio, to settle in the reeds overnight as they prepare for migration back to South America. The PLPMA offers Twilight Boat Rides every evening from early August through Labor Day to experience this wonder of nature. Cost is $35 per person and Reservations are REQUIRED.
Our two-hour narrated tour will include the history of Nimisila with opportunities to see Eagles, Osprey, Herons, Cormorants, and many other birds and wildlife who call the area home. Nimisila offers spectacular sunsets for you to enjoy as you wait for the birds to gather. The aerial show is something you really need to see.
For any booking questions or problems, please call or text Greer Langkamp, PLPMA Secretary at 330-388-6820 or email at gmkabb@gmail.com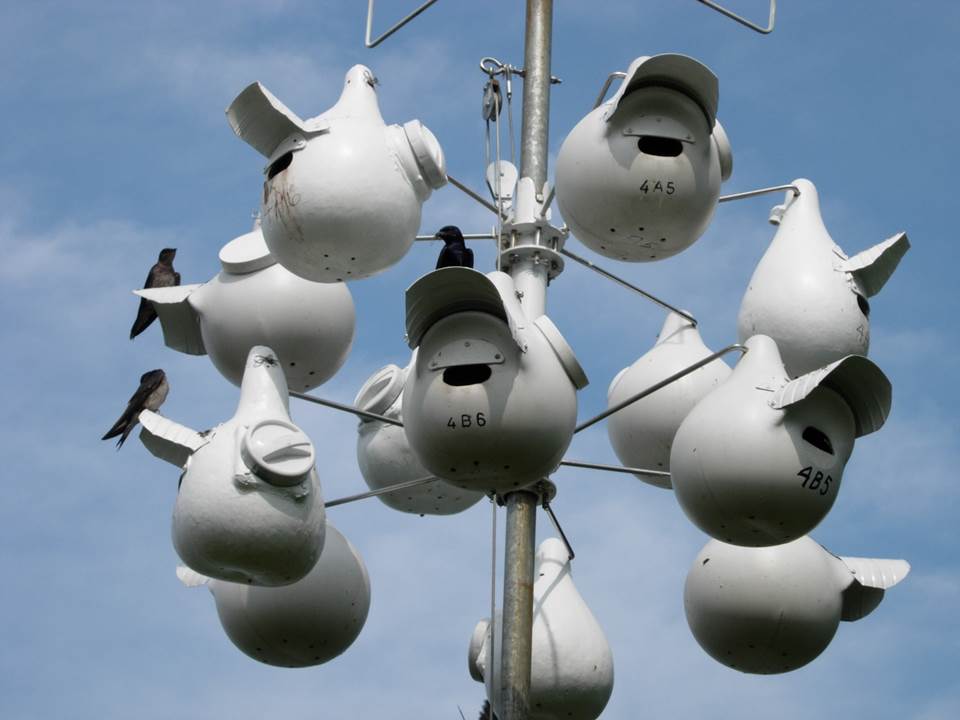 PLPMA ADOPT A NEST FUNDRAISER!
$50 per Nest
Adopt a Purple Martin Family!
We'll randomly assign you a specific nest at our State Mill Park site. You can win FUN prizes for things like First Nest With an Egg, Most Eggs in a Nest & more. Come check your nest and feed the birds every Sunday at 2:00 pm. 
We are VERY GLAD to have seen all of you at Buckeye Martinfest! There were OVER 250 PEOPLE in attendance throughout the 3 hour event. Many thanks to all who participated in helping get our birds banded! We were able to band over 100 birds!
We hope to see you soon on one of our Twilight Boat Rides! Sign up is above.
HURRY! Seats are selling fast. 
PLPMA – We Make Memories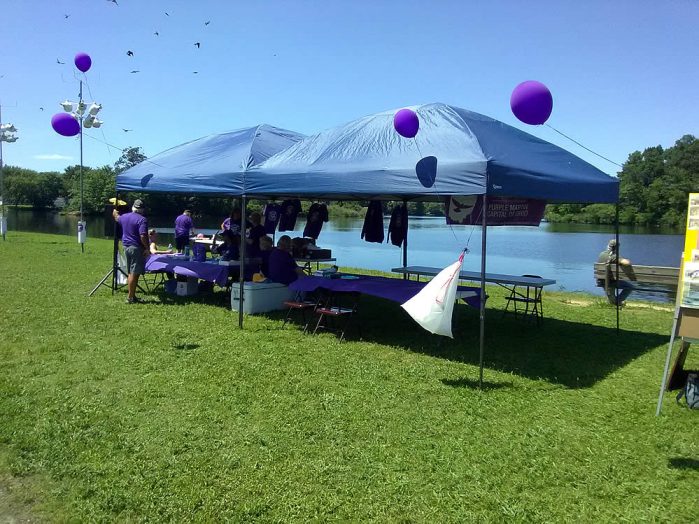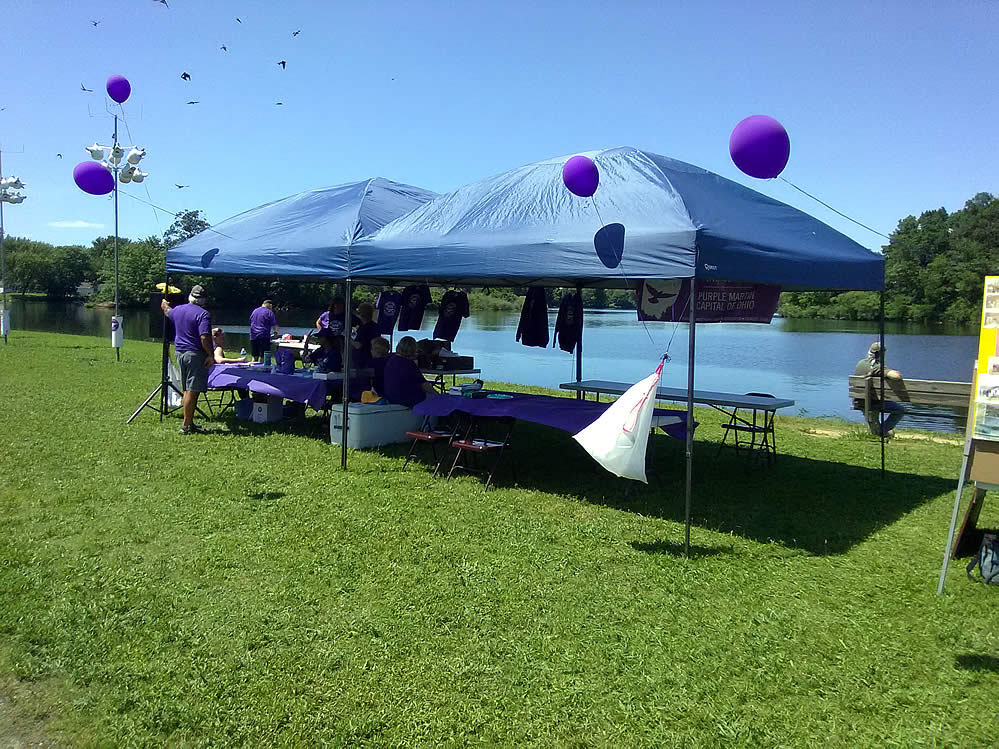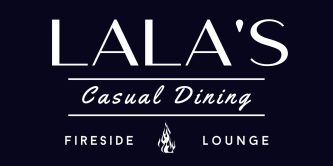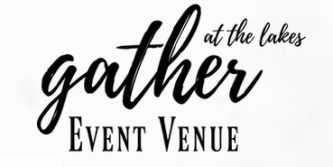 Portage Lakes Purple Martin Association Meeting
Second Tuesday of every month
 6:30pm @ Gather at the Lakes
*Optional Dinner at 5:00 pm @Lala's*
4315 Manchester Road | New Franklin, OH  44319
Shop at AmazonSmile & Support the Portage Lakes Purple Martins!
Did you know? When you shop at Amazon Smile you can sign up to have a percentage of your purchase donated to the Portage Lakes Purple Martin Association. Click the link and start shopping!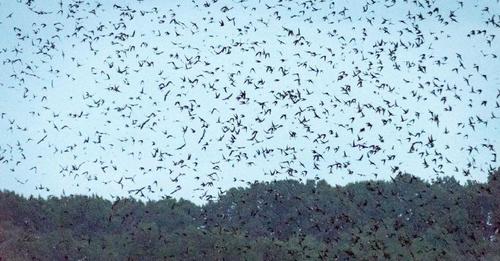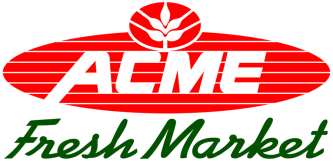 You do not need to be a member to collect for PLPMA!
Community Cashback $$$ are shown at the bottom of your receipts and reflect Acme brand purchases.
Collect and mail your ACME receipts to:
Portage Lakes Purple Martin Association
P.O. Box 19197 | Akron, OH 44319
How To Feed Purple Martins